The Latvian group bringing elements of traditional music into the performance of Late Medieval chant to give a taste of how the music might have sounded in Medieval Riga. When singing pure chant, the singers create a beautiful unified line, admirably flexible.
Full review





(Germany, 2021)

This album very quickly turns out to be a real masterpiece: thanks to the wonderful acoustics, which naturally combines precision with space, this special 12th-15th century repertoire of the 19th century with the chants of Riga, Hamburg, Lund and Limoges reveals a charming color, which is not played, but is drawn from creative perfection.
Full review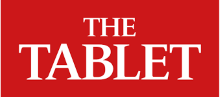 (UK, 2021)

A new recording [Vox clara] from the award-winning Schola Cantorum Riga reveals a tradition full of flexibility and variation, even improvisation – music that, far from being, evolves and adapts to different countries and contexts.
After the ascetic, white-scrubbed approach of so many British groups to this repertoire, it's refreshingly relaxed – an attempt to recreate not just the sound but the spirit of works that dissolve distinctions between sacred and secular. The singing itself is soft-edged, cloudy, solo verses delivered with a ballad singer's fluid phrasing and infection, taking full advantage of the rhythmic freedom built into these works.
Full review



Colin Clarke / Classic Explorer (UK, 2021)

This is a collection of chants [Vox clara] backed by instruments such as the bagpipes, hurdy gurdy and the kokle, a Baltic zither. It is a remarkable adventure. Mixing of instruments and late medieval chant is spellbinding. It is a journey like no other, and is fully worthy of exploration.
Full review





(UK, 2020)

Latvia's vocal group Schola Cantorum Riga demonstrate what medieval chants would have sounded like half a millennium ago. Choral singing has always been a speciality of the Scandinavian countries, and this collection of medieval chant from Latvia's Riga, Germany's Hamburg, Sweden's Lund, and unexpectedly Limoges in France, is a stylish as one might expect. Christmas is the theme that runs through this CD [Vox clara], and, with the intensely virile sound of the male-voice choir of Riga Cathedral, we can get a vivid idea of what this music would have sounded like half a millennium ago.




Michael J Nowak United States of America

Today I viewed a performance of Veni Redemptor Gentium on the internet by your group Schola Cantorum Riga. It was an absolutely beautiful enactment of the song. I have long been away from the church, but I must admit, that hearing the song made me feel closer to God. I wish there was such beauty in music in my country during mass. It was moving, emotional, and most of all, true in nature. I hope that one day I will have the opportunity to hear this song performed live as it was presented today, with nothing but vocals and a saxophone.
God has given all of you a wonderful gift.
Thank you for sharing this gift of yours with me.






(Riga, Latvia, 2009)

There has grown a significant generation of early music interprets in the Europian context during 15 years of the traditions of Early Music festival in Latvia. Learnd, wise and sensitive one. An approval for this was the gregorian chant program performed by Schola Cantorum Riga and soloist Gunta Davidchuka.





(Kristiansand, Norway, 2009)

The unique mix of the new piece of Henning Sommero, singing of Schola Cantorum Riga and latvian contemporary music made the closing of the KKKK festival intense and heartwarming.
The art of vocal sound of Scola Cantorum Riga embraced wide registers of gradations and nuances. Moreover the creative use of church space as an acoustic and visual part of the concert turned the medieval chants in spectacular revelation.
The singing from the tower (behind the gallery) like a sending hymn from the heaven to us was really moving.





(Germany, 2003)

There are many ensembles that sing clear, precise and smooth. There are many ensembles with lively musical singing. But there are just few groups that unite it all in the highest level. One of such groups are Schola Cantorum Riga.