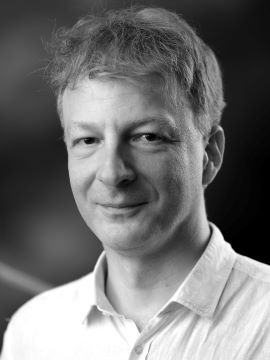 Guntars Prānis, the founder and artistic director of Schola Cantorum Riga, is an experienced performer and conductor and an internationally recognised musicologist and researcher of early music. He wrote his dissertation about the sacred music tradition of medieval Riga in the context of various different local musical practices.
He has continued his professional development in early music studies under the guidance of distinguished experts in Austria, Germany and Switzerland. As part of his research, Guntars has also spent several months in Benedictine monasteries.
He is recognised not only as the leading medieval music expert in Latvia but is also in demand internationally as a lecturer and teacher of masterclasses. Guntars regularly leads and takes part in a variety of music projects as a conductor, singer and hurdy gurdy musician. He participates in the Latvian Song Festival movement and was the artistic director of the "ES esmu..." (I am...) sacred music concert at the 2018 General Latvian Song and Dance Festival.
Guntars Prānis is a professor at the Jāzeps Vītols Latvian Academy of Music and, since 2017, also the rector of the academy.